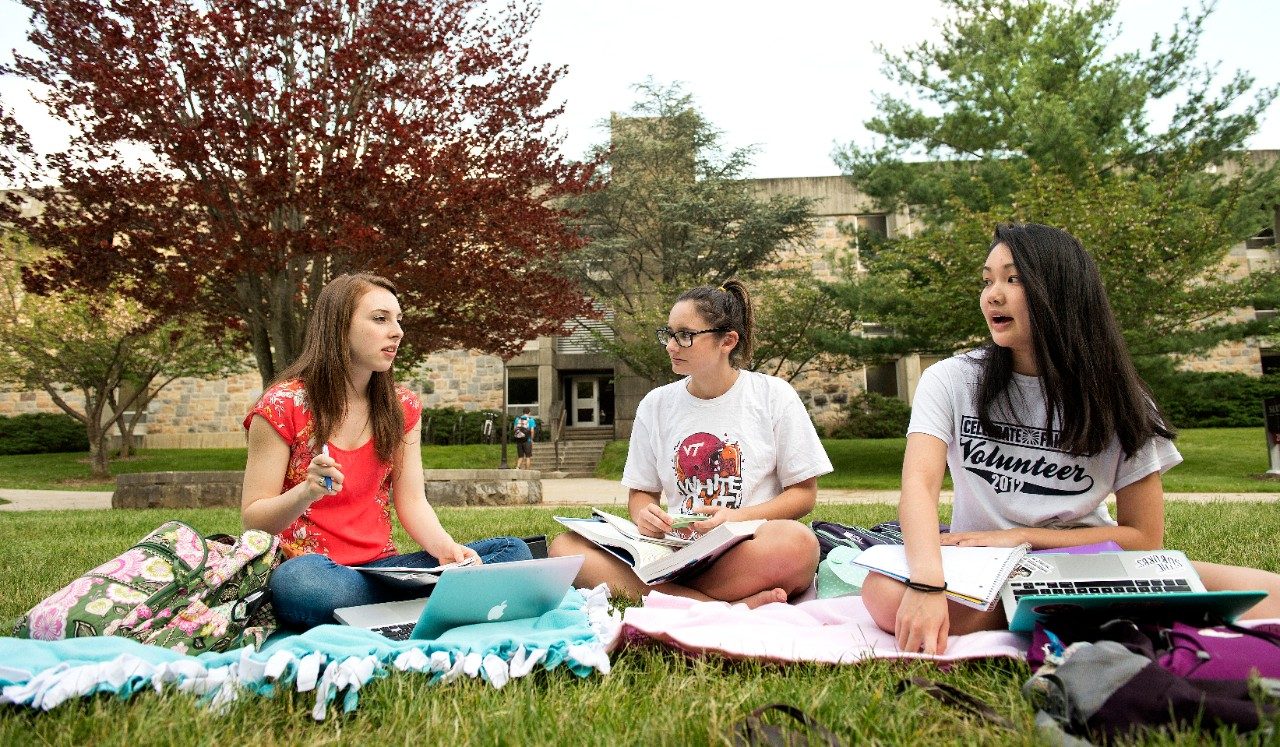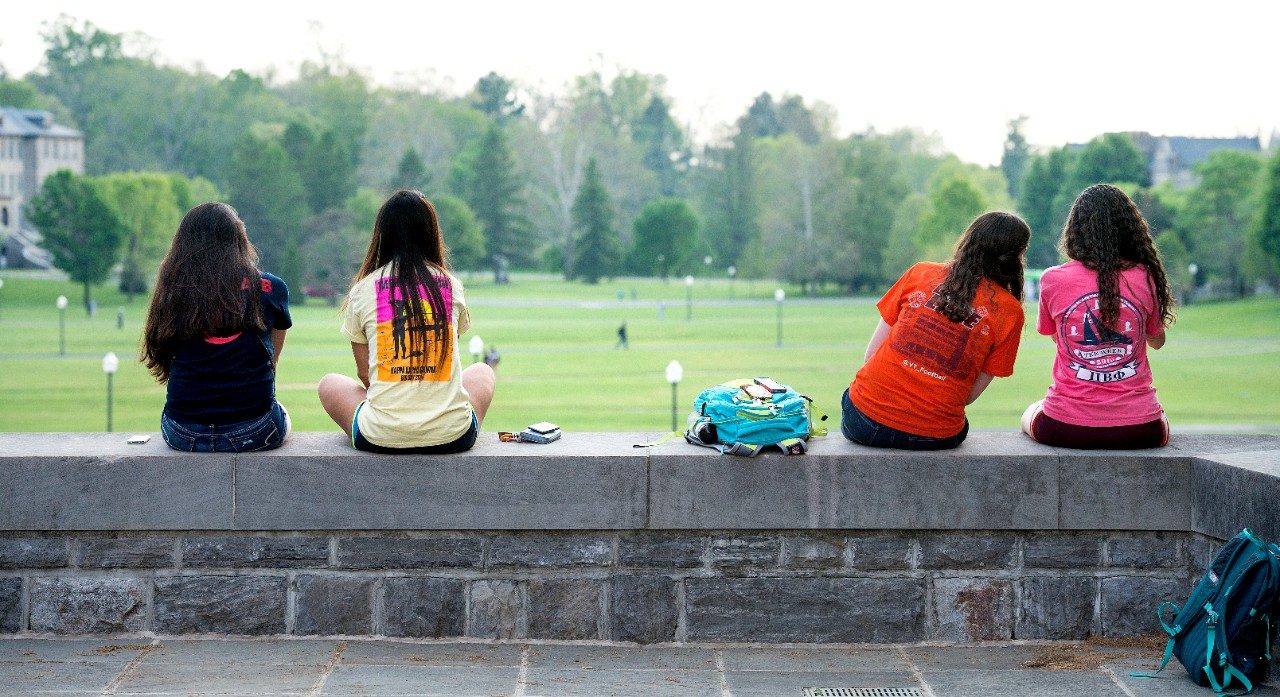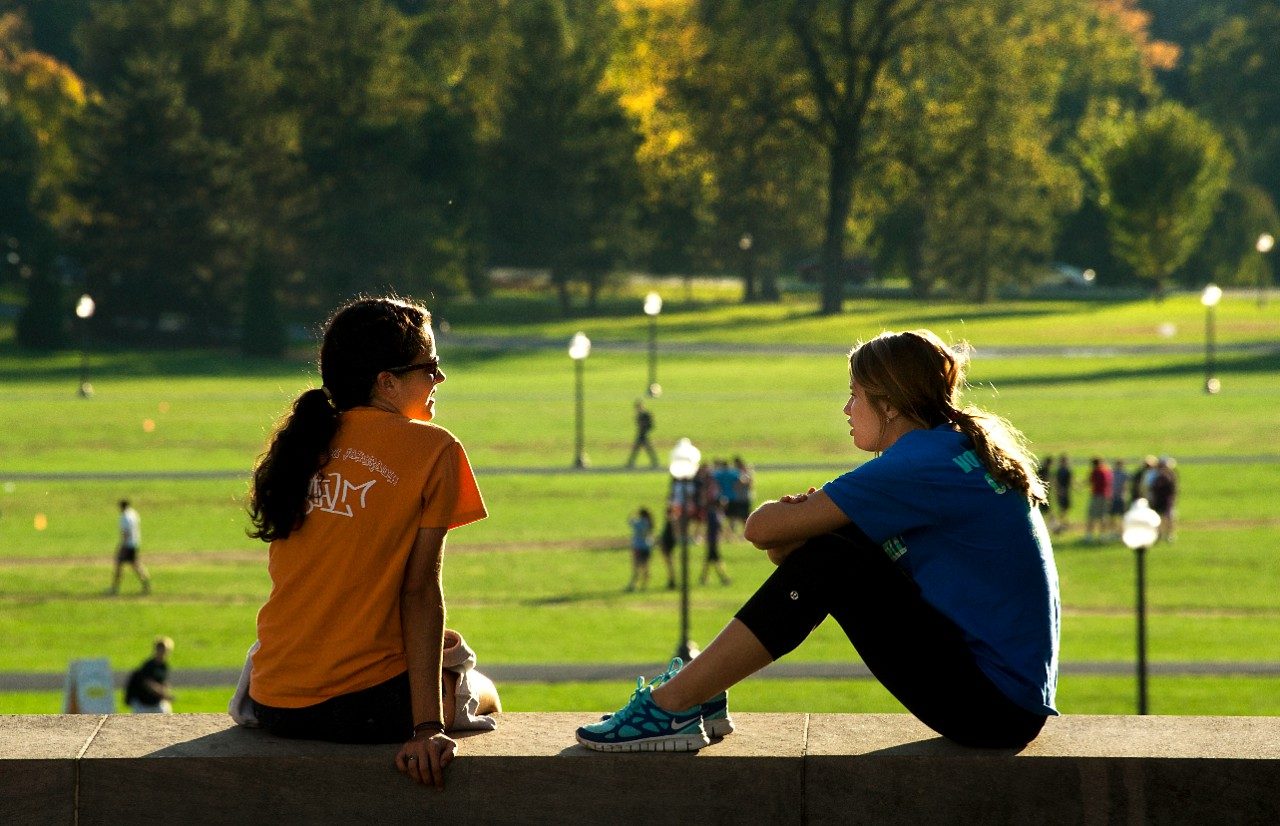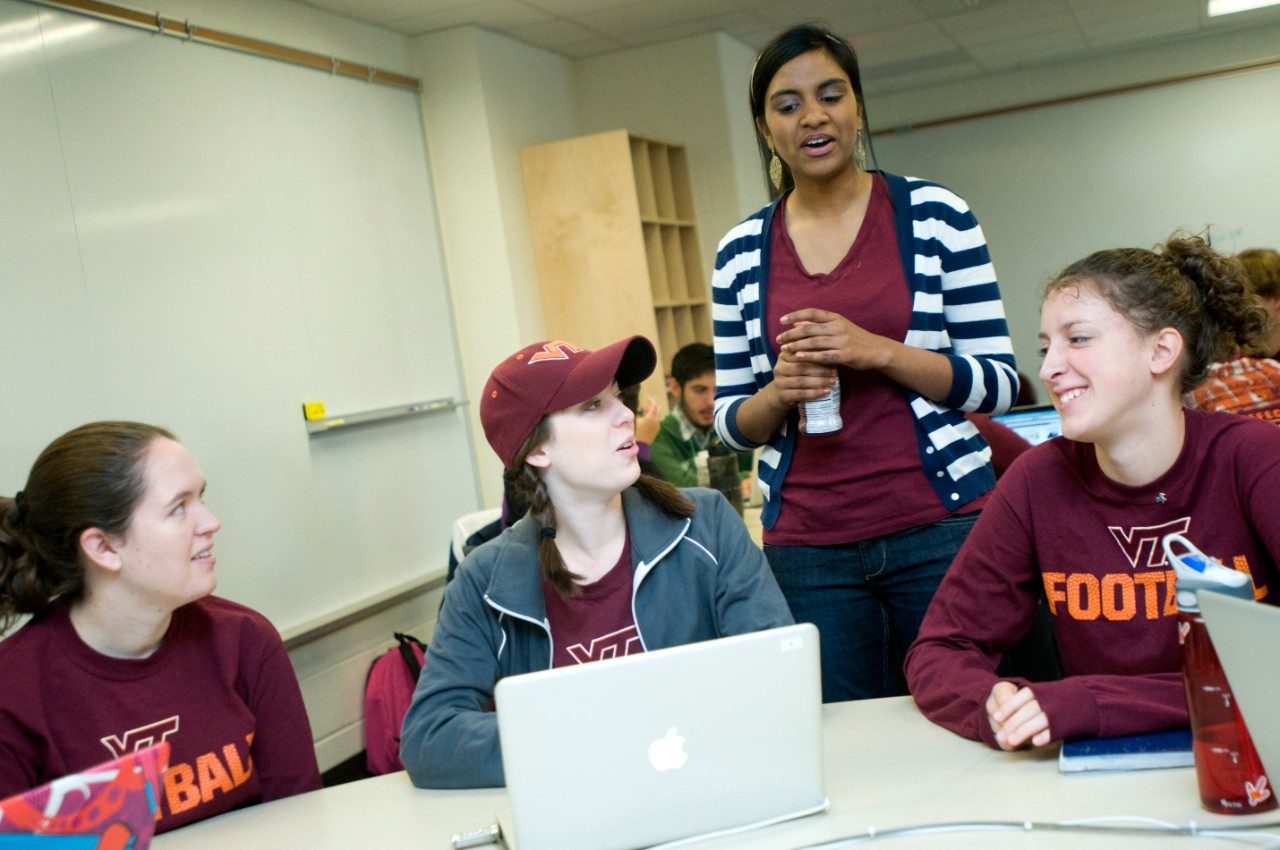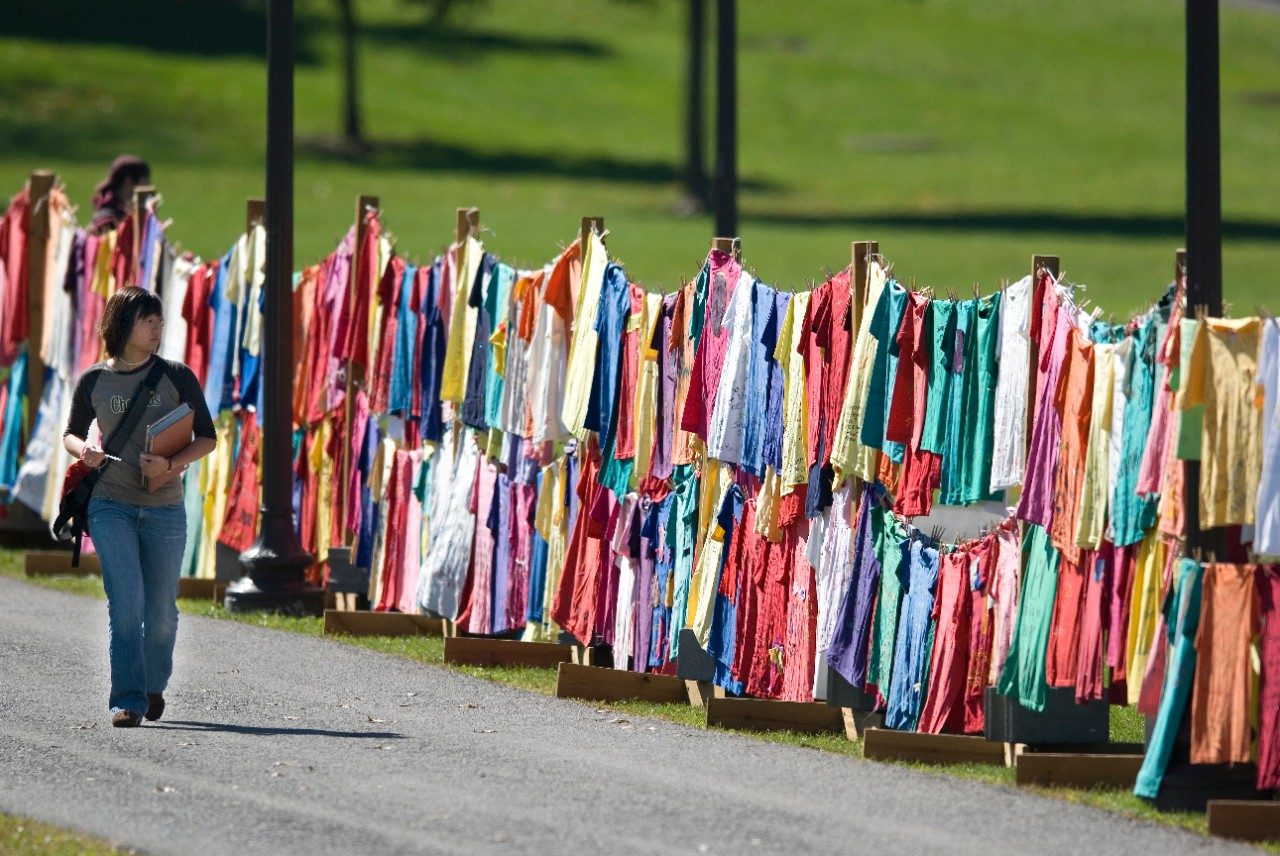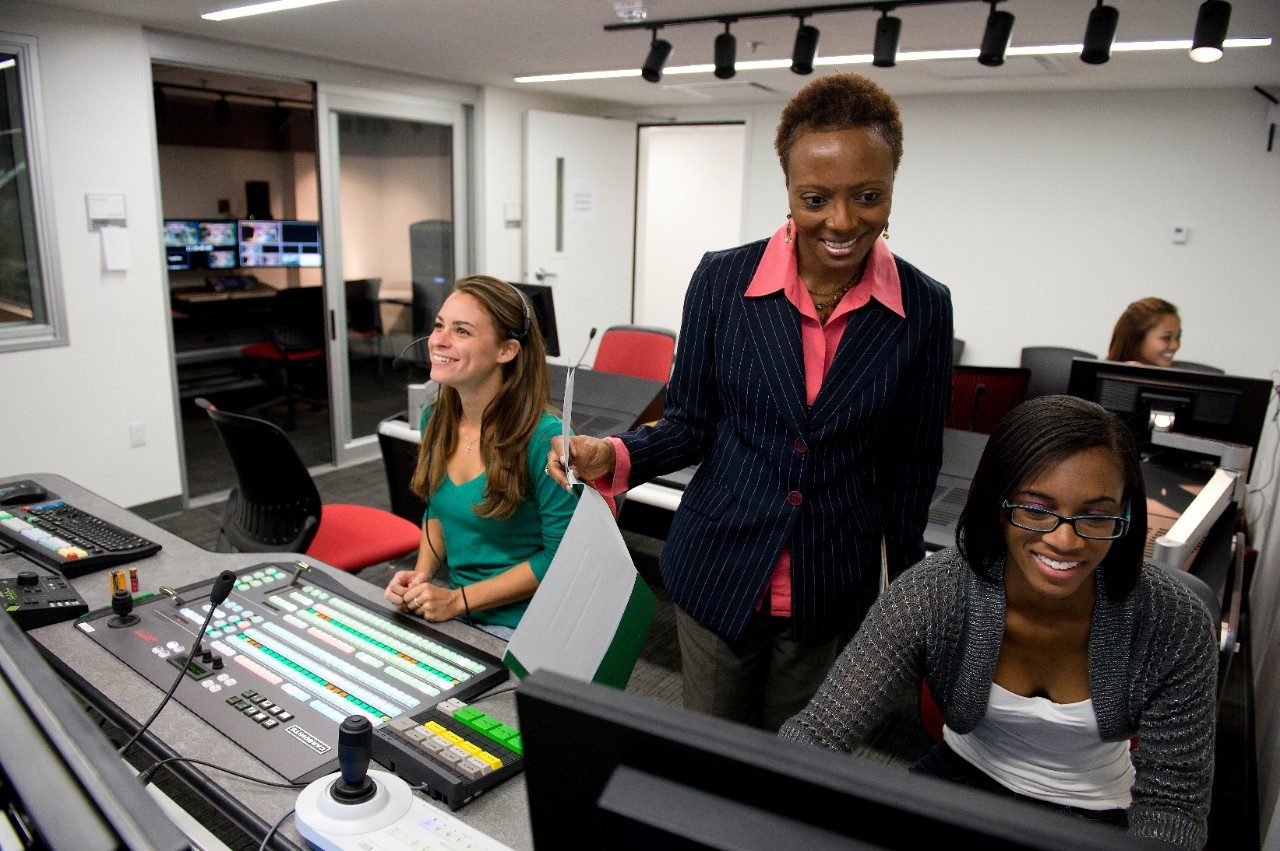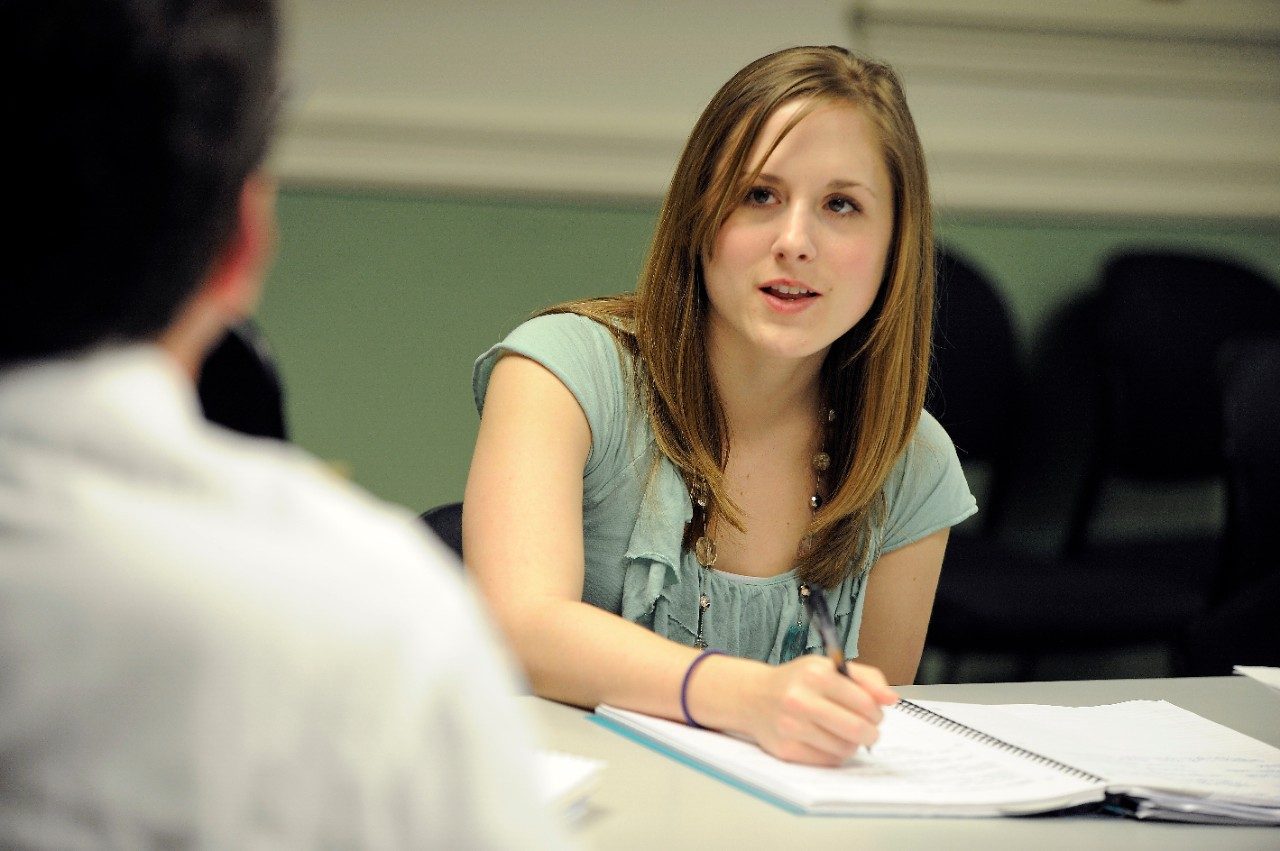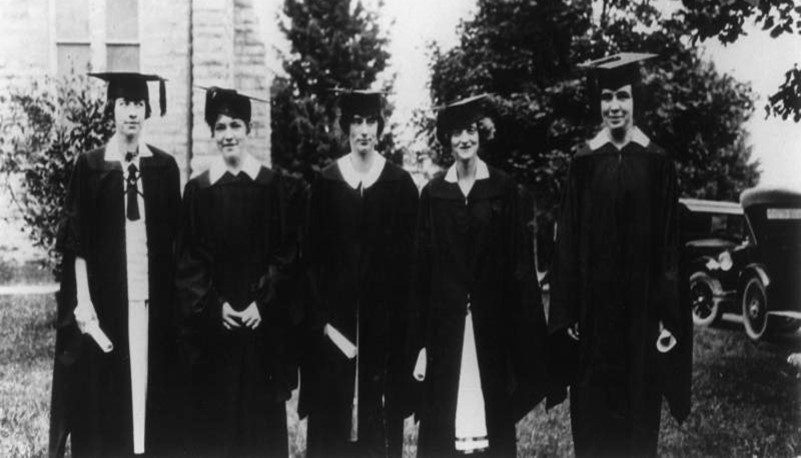 Welcome!
The Women's Center was founded in 1994 to serve the students, faculty, and staff of Virginia Tech. Our mission is to promote a Virginia Tech community that is safe, equitable, and supportive for women and that celebrates their experiences, achievements, and diversity.
A unit of the Office of the Provost, the Women's Center functions in a number of areas:
Individual Services, Counseling, and Advocacy
University-wide Advocacy
Educational Programming
Outreach
Gender-based Violence Awareness

Student Engagement through Volunteerism
STATEMENT FROM THE WOMEN'S CENTER
All of us at the Women's Center are dedicated to fostering a Virginia Tech community where every person who lives, learns and works at this university feels safe and supported. We know that, unfortunately. sexual assault and other forms of interpersonal violence are a reality that impacts far too many members of our community. Please know that we are here for you. You may be a victim. A survivor. A friend. A roommate. A classmate. A family member. A professor. An advisor. It doesn't matter who you are or what role you occupy, the impacts of interpersonal violence are deep and far-reaching. We want to make sure you know we are here for people of all ages, genders, orientations, races and ethnicities, immigration or citizenship status, and religious or spiritual background. The Women's Center is here for you. Our counselors and advocates are here to support and advocate for you. Our staff is here to talk, foster understanding and support for survivors, and promote bystander action. Please call on us if we can help!
Additional resources include StopAbuse at VT and It's On Us at Virginia Tech.
Thank you for visiting our site.
Please feel free to explore the site or to visit the Center on the Virginia Tech campus. 
Directions
The Women's Center is located in the yellow house at 206 Washington Street (between Draper Road and Otey Street). We are conveniently located adjacent to campus and a block from Downtown Blacksburg.
Hours of Operation
Monday through Friday, 8:00 a.m. to 5:00 p.m.
For after-hour assistance, please call one of the following:

Emergency Assistance, 911 (police)
Women's Resource Center of the New River Valley, (540) 639-1123
Cook Counseling Center, (540) 231-6444
Virginia Tech Police, (540) 231-6411 (non-emergency)
Blacksburg Police Department (540) 961-1150 (non-emergency)
Schiffert Health Center, (540) 231-6444

Follow the Women's Center at Virginia Tech
Phone: (540) 231-7806
Fax: (540) 231-6767
Announcements & Upcoming Events:
GET OUT THE VOTE!  Request a Virginia Absentee ballot before October 30th.  Click here for more information on voting as a Virginia Tech student!

THE WOMEN'S CENTER IS HIRING A FULL-TIME PROGRAM COORDINATOR.  To learn more about this position and/or to apply, click here.  Reference posting # AP0180309.  The review date is 10/23/18.
Deadline is 10/31 for spring Women's Center Internship applications.

Did you know there are 24 dedicated lactation spaces on campus?  Click here to find out more!
Are you interested in reserving space at the Women's Center?  Click here to submit your request.
Kids' Night Out!  THERE IS NO KNO on Thursday, October 25th, due to home football game.  See you the following week!

Every Wednesday @ 4-6PM this fall (West AJ Senior Commons):  Hip Hop Study Hours, hosted by VT Digging in the Crates

AUG 20-NOV 16 (Newman Library 2nd Floor): Hip Hop @ VT Interactive Exhibit.  Explore the Hip Hop community at Virginia Tech and find your place.
AUG 31-DEC 14 on Fridays (209 Newman Library): VT Digging in the Crates Open Studio Hours.  Are you a hip hop artist that needs the tools and space to create?  #VTDITC has you covered.
WEDNESDAY, OCT 24th, All Day:  Wear Red Day.  Take a stand against relationship violence!

TUESDAY, NOV 13th @ 7-8PM (Fralin Auditorium): Through Feminist Eyes, feat. S. Moon Cassinelli, "In Search of Answers: Transnational Feminist Networks within U.S. Korean Adoption Narratives of Return"
FRIDAY, NOV 16th @ Noon (310 Kelly Hall): Full meeting of the VT Women's Alliance and Caucus